GSF ARCHITECTURAL AND INTERIOR DESIGN STUDIO
In the heart of Varese.
THE STUDIO
presents itself.
GSF Architectural and Interior Design is located in the centre of Varese, on the first floor of the historical Palazzo Castelli in Via Cattaneo, 3.
GSF is an architectural firm stemming from the partnership between two diverse and complementary professionals, Giulio Sampaoli and Marco Ferrari Caielli.
GSF is a showroom-studio specialising in architectural consulting services, and interior, lighting, and graphic design.
GSF interprets the existent as a resource to be architecturally enhanced with contemporary projects.
GSF specialises in different scale public and private space projects, including residential constructions, offices and stores.
GSF oversees all phases of the projects it undertakes, from concept definition, to the building site, and product and finishing selection.
GSF is committed to assisting its clients throughout the project from start to finish, be it a new construction, the restoration of a single room or of an entire house or building, as well as more complex assignments.
OUR AIM
Make dreams come true.
In the historical centre of Varese – the garden city – overlooking the seventeenth-century courtyard of Palazzo Castelli is the new seat of an innovative architectural team, committed to meeting the needs of the most demanding design and architecture enthusiasts.
With its spaces GSF sets out to reinterpret the traditional and conventional structures and patterns of an architectural studio environment. The image this kind of setting usually evokes is that of a space with desks, computers, drafting machines, maquettes and large sheets of paper with architectural drawings on them, mostly functional spaces with perhaps a tea and coffee area for meetings with clients.
But the first impression one gets upon entering the GSF architectural studio is altogether very different: it feels like walking into a home, into the home of one's dreams, into an impeccable rendering-like environment: rooms pervaded by a precise and orderly layout conveying the effect of an authentic domestic environment, with an entrance, a living room, a kitchen, bathroom and studio. It might look like a showroom, but that framework is also set aside: the interior design is carefully and caringly studied to beautifully harmonise with the restoration of the long-unlet spaces. The choice of the location was carefully thought through and made final after a thorough research that eventually led to Palazzo Castelli, a seventeenth-century building in the very centre of Varese, overlooking a courtyard of the same period. The restoration was an intense and challenging process that from October 2019 to February 2020 led to the complete transformation of the empty rooms previously used for commercial activities. The conservative restoration preserved the historical charm of the building, enhancing its materials, frescoes and high, in some cases coffered ceilings, saving the pre-existent features pairing them with linear, geometrical, clean furnishings harmonising with the airy quality of the spaces.
The studio itself, thanks to a knowing architectural direction paired with qualified and skilled workforce translates into the most eloquent example of what can be achieved inside a living space. The moment clients step into this space they can experience first-hand the exemplary final result of a GSF project, be it a new home or a restoration intervention.
At GSF Marco Ferrari Caielli and Giulio Sampaoli undertake design, construction and complete restoration projects of apartments, villas, offices and commercial spaces, also taking care of all the required bureaucratic aspects to finalise the assignments. They also supervise work on the building sites, and draft the project estimates selecting materials and professionals, working only with qualified and highly experienced companies. Thanks to Giulio Sampaoli's specific competences, the studio can also provide impactful lighting engineering solutions. Thanks to Marco Ferrari Ciaielli's longstanding experience, and to Caielli & Ferrari, a company specialised in the sale of high-quality products, GSF collaborates with brands that are synonymous with global excellence.

WHO WE ARE
Giulio and Marco.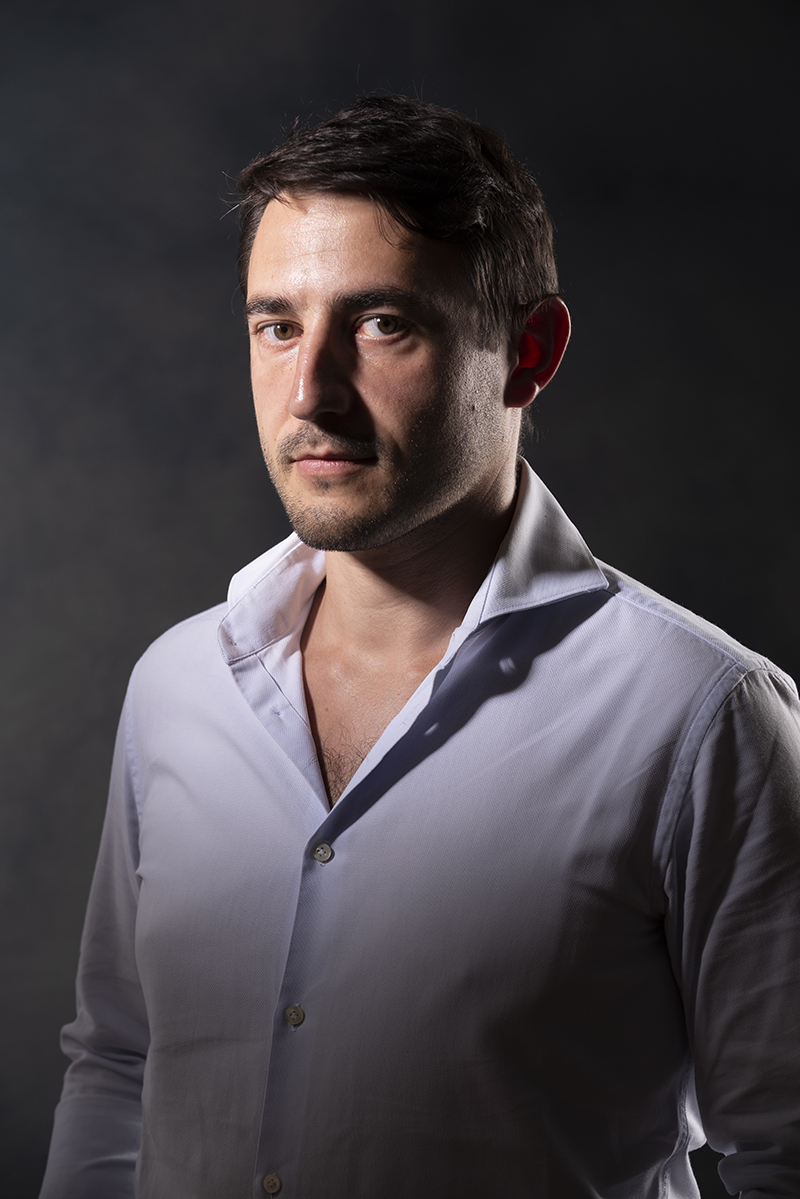 Giulio Sampaoli
After graduating in 2010 from the Academy of Architecture (Switzerland) and studying at the Royal Melbourne Institute of Technology (Australia), he completed a Master's Degree in "Light Design and LED Technology" at Politecnico di Milano (2012) and earned a PhD from USI – Accademia di architettura (2017). He currently holds university courses and participates in various research projects about twentieth-century architecture. He is the author of several essays about electric lighting, history of building and architectural restoration.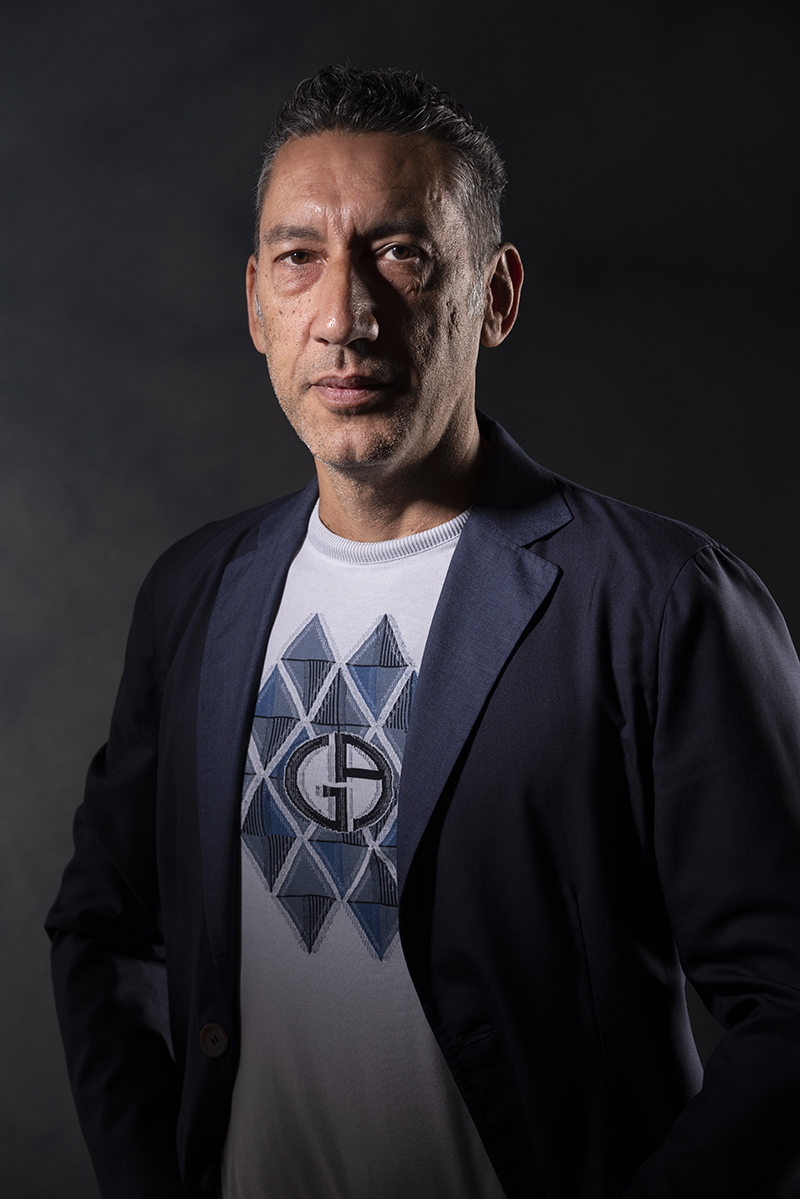 Marco Ferrari Caielli
Following his studies, he remained in his hometown Varese joining the family business where he has worked since the 1980s revolutionising the sector and setting new trends that have become a model for all bathroom fitting showrooms.
Introducing and expanding the company product range, in 2001 he signed an exclusive partnership with Armani Casa becoming the first dealer of the brand in Italy. Today his company is the undisputed leader in the sector collaborating with multiple important Italian brands. Fond of beauty in all its forms, his lifetime research has been about making beauty accessible to everyone, assisting his clients in achieving interior design solutions of the highest quality.
As art director at GSF studio, he collaborates with the architect Sampaoli in selecting the products most suitable for each project.